Medical Building Cleaning Services
It's essential that the public spaces and offices in a medical building look almost pristine since the slightest hint of untidiness — or worse, dirty or dusty surfaces — will reflect badly on every medical practice housed within its walls!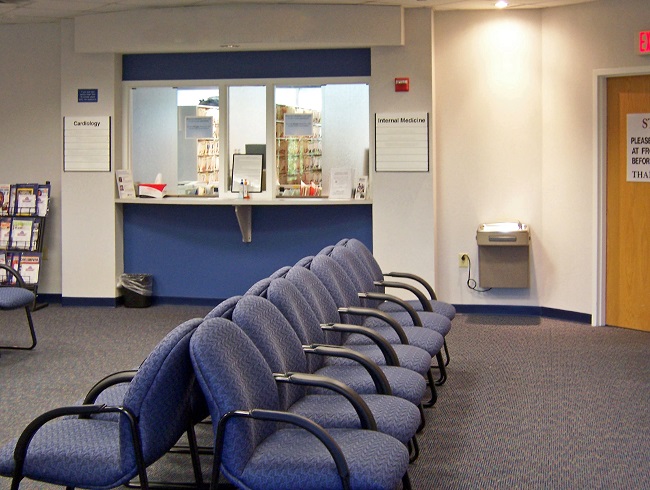 First Impressions
Nothing less than clean vacuumed carpeting and gleaming floors will pass muster with those who are entrusting their health to the professionals practicing medicine there. A dirty bathroom, a dingy wall or dusty lobby — all can imply that the doctors, dentists and other medical professionals that practice there are not as professional as they should be! Even details like magazines with torn covers strewn across a table in a waiting room can leave a bad first impression for patients.
Think this is an exaggeration? According to the DO — the official blog for the American Osteopathic Organization (AOA), "Patients comment on wait times and room ambiance on physician rating websites far more than they criticize doctors' clinical skills".  They further assert that patients form their first impressions of a medical practice in the reception area and waiting room!
Health and Safety
On a completely different note, a medical facility has an imperative to keep surfaces as clean and germ-free as possible for the health and safety of every person visiting. Things in a medical building or office not only have to look clean and orderly, they have to be as clean and sanitary as possible. This is where the services of a professional cleaning team with experience in cleaning medical buildings and offices can prove invaluable. A cleaning staff who is trained and proficient in the cleaning of medical buildings is an asset and a win-win for each practice that operates within them and for each patient who visits a doctor there.
If you own or manage a medical building in the Fort Worth, Texas region contact us at Alpine Building Maintenance & Supply today to learn more about our cleaning experience and philosophies!