Alpine Building Maintenance & Supply is here to ensure that people always see your business at its best. Our Arlington, TX commercial cleaning team has the latest technology as well as environmentally conscious practices to take care of your cleaning needs, whether weekly office cleaning or daily janitorial services. From the total package to individual cleaning services or a combination, we can customize all of your commercial cleaning and janitorial service needs. We have the experience to service all types of buildings and facilities in Arlington, Texas.
About Us
Serving the Arlington, TX area since 1978!
Too many commercial janitorial service companies have forgotten that the customer always comes first. At Alpine Building Maintenance, we know it's important to have great products and services, which we do, but we also take the time to find out what our clients need and how we can make their lives easier.
Increase Safety and Productivity with Commercial Cleaning Services in Arlington
Alpine Building Maintenance knows that providing a clean work environment offers increased safety and productivity benefits for businesses. By maintaining a clean, healthy workspace, we can help ensure the safety of employees and reduce the risk of accidents or injuries. A clean environment also minimizes transmission of colds and other illnesses, meaning fewer sick days. Additionally, cleanliness enhances productivity levels among employees. A clean and well-maintained work environment promotes focus, concentration, and a positive mindset, leading to enhanced efficiency and output. With the elimination of distractions caused by untidiness, employees can work more effectively and complete tasks promptly. Alpine Building Maintenance's dedication to providing a clean work environment contributes significantly to the overall success and well-being of businesses. We partner with our clients to tailor our services to their needs.
Our Services
Our Commercial Cleaning & Janitorial Services Are Backed By A 100% Satisfaction Guarantee!
Arlington, TX Janitorial Services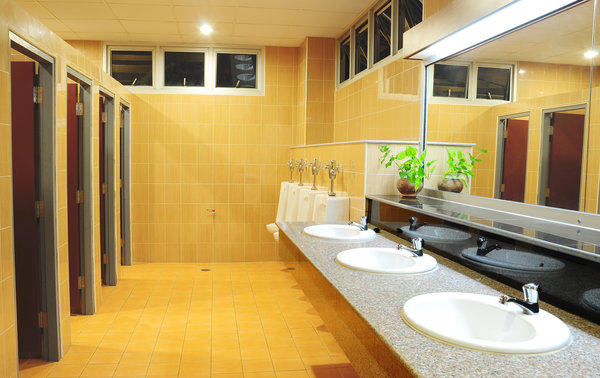 Having been active in the cleaning business for over forty years, Alpine Building Maintenance knows very well what it takes to make a satisfied customer. We put each of our custodians through detailed training, as well as placing them in continuing education classes at Alpine University. This mode of training ensures that each employee is staying current on the best way to clean your building and is dedicated to that same pursuit. We perform regularly scheduled inspections of your facility in order to make sure that our company is providing you with the most consistent and effective service possible.
Commercial Cleaning in Arlington, TX
We serve a variety of facilities including, but not limited to: commercial, industrial/manufacturing, medical, schools, banks/financial institutions, car dealerships, churches, multi tenant office complexes, and business parks.
The secret to any business is communication. We want to make sure your every cleaning and maintenance need is addressed each and every day. This team of managers are the people who will make sure you are getting what you pay for and then some. We are here 24/7 to work for you.
Contact Us
Get a Quote for Commercial Cleaning or Janitorial Services in Arlington
Have a question, need additional information, or need a quote? Please fill out the form and we will get in touch with you as soon as we can. We look forward to working with you!
Free Cleaning Quote
[contact-form-7 id="4″ title="Contact form 1″]