Alpine Building Maintenance & Supply is here to ensure that people always see your business at its best. Our Watauga, TX commercial cleaning team has the latest technology as well as environmentally conscious practices to take care of your cleaning needs, whether weekly office cleaning or daily janitorial services. From the total package to individual cleaning services or a combination, we can customize all of your commercial cleaning and janitorial service needs. We have the experience to service all types of buildings and facilities in Watauga, Texas.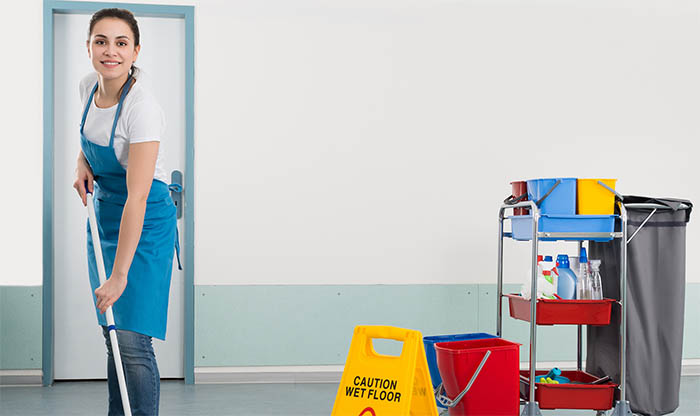 Watauga, TX Janitorial Services
Having been active in the cleaning business for over forty years, Alpine Building Maintenance knows very well what it takes to make a satisfied customer. We put each of our custodians through a series of detailed training, as well as placing them in continuing education classes at Alpine University. This mode of training ensures that each employee is staying current on the best way to clean your building and is dedicated to that same pursuit. We perform regularly scheduled inspections of your facility in order to make sure that our company is providing you with the most consistent and effective service possible.
Serving the Watauga area since 1978!
At Alpine Building Maintenance we have kept that spirit alive. It is important to have great products and services, which we do, but we also take the time to find out what our clients need and how we can make their lives easier.
Family owned and operated since 1978
A manager to talk to 24/7
Same day response to issues
A management team that cares
A complete line of paper products
Fully Insured and Bonded
FREE trash can liners
FREE "Total Floor Care Program"
8 step employee training program
Continuing education for all custodians
Quality control inspections monthly
An ongoing OSHA program
Commercial Cleaning in Watauga, TX
We serve a variety of facilities including, but not limited to: commercial, industrial/manufacturing, medical, schools, banks/financial institutions, car dealerships, churches, multi tenant office complexes, and business parks.
The secret to any business is communication. We want to make sure your every cleaning and maintenance need is addressed each and every day. This team of managers are the people who will make sure you are getting what you pay for and then some. We are here 24/7 to work for you.
Contact us today for your professional cleaning needs!