Office Cleaning Company: How Clean are Your Doors?
Have you ever cleaned a room in your home and forgot all about the doors? Don't feel bad. Many people overlook doing the doors even though they're often the dirtiest and most visible spots you have to clean. Of course, as an office cleaning company, we'll make sure your doors get the treatment they need to make a positive impression for your business.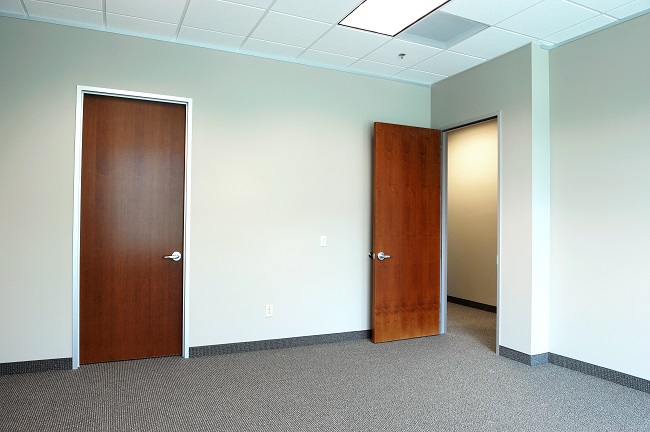 Why is door cleaning so important? Whether your office doors are wood, glass, metal or some combination, they need regular and thorough cleaning. Just wiping off the door knob isn't enough. Dust accumulates rapidly on top of door frames. The bottom of doors are prone to scuff marks from shoes. Dirty fingerprints are also a common worry. In addition to looking bad, a dirty office door can be a health risk for your employees and visitors when people touch it throughout the day and spread bacteria and viruses. If you have sliding doors, it's also essential to vacuum inside the door tracks where all kinds of debris and insects can accumulate.
What could go wrong? A professional office cleaning company can clean your doors on a regular basis and make sure the job is done right. Stubborn fingerprints and stains have to be removed without damaging the finish. Your doors and their hardware may also need to be polished to stay in top condition. If you have glass doors, you want someone who will clean them without leaving streaks. If you have sliding doors, you want them to remember the lubricant so your doors don't get stuck.
To keep your doors and every part of your office bright and clean, contact us at Alpine Building Maintenance & Supply. We're a Fort Worth commercial cleaning company that offers office cleaning services that are specifically tailored for your business because we care about our customers.