Cleaning a Medical Office
Having a clean work environment is important to every business, but it is especially important for medical offices where the health and well being of patients are at stake. Any cleaning company can make a commercial building sparkle, but it takes proper supplies, correct techniques, highly trained staff and attention to detail to ensure that a medical office not only sparkles but is sanitary and safe.  What makes medical office cleaning special?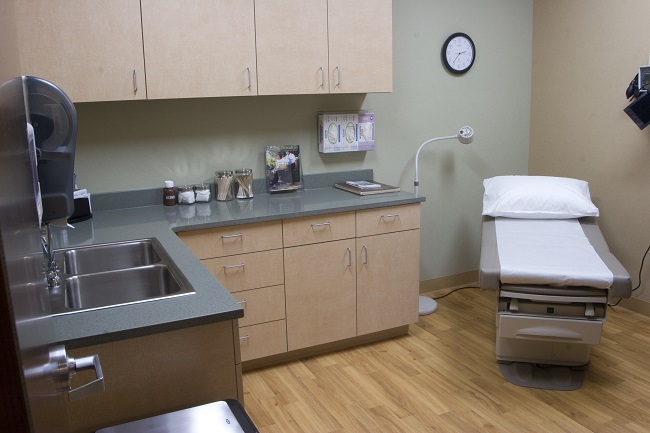 Cleaning vs Sanitizing
Every business wants clean surfaces and equipment.  In a bank or a sales office, this generally means wiping down surfaces and equipment to rid them of dust and dirt.  In a medical office, it means taking the time not just to clean but to thoroughly disinfect, sanitize and sterilize surfaces and equipment.  It also means understanding that the cleaning protocols used in regular patient waiting rooms differ from those employed in sensitive patient areas.
Cleaning Supplies, Solutions and Techniques
Cleaning a medical office takes the proper supplies and materials to ensure that the job gets done right.  This means using microfiber wipes and floor cleaning systems to reduce cross-contamination.  It also means using EPA-registered disinfectant products.
Specialized Training and Compliance
Medical office cleaning teams must be well trained in standards, protocols and regulations set by the EPA, OSHA and other federal agencies. This training must include the proper disposal of bandages, syringes and other medical waste, as well as the correct clean up of blood-borne pathogens.  A quality assurance program should also be in place during each cleaning session.
Unlike a commercial bank or a sales office, a medical office has to go beyond just looking clean.  To ensure the safety of patients, it must be sanitized with the proper supplies, using the correct techniques employed by a highly trained cleaning team.  If your medical office is ready for a professional cleaning company with a commitment to communication and quality, then please contact us.  Our staff is standing by and looks forward to hearing from you.