Commercial Janitorial Cleaning
A growing number of companies are adopting clean desk and clear screen policies. That means employees need to get everything off their desks and power down their computers overnight or anytime they step away for a significant amount of time. It's a smart strategy that improves productivity, professionalism, security, and well being. High quality commercial janitorial cleaning can help you implement your program successfully.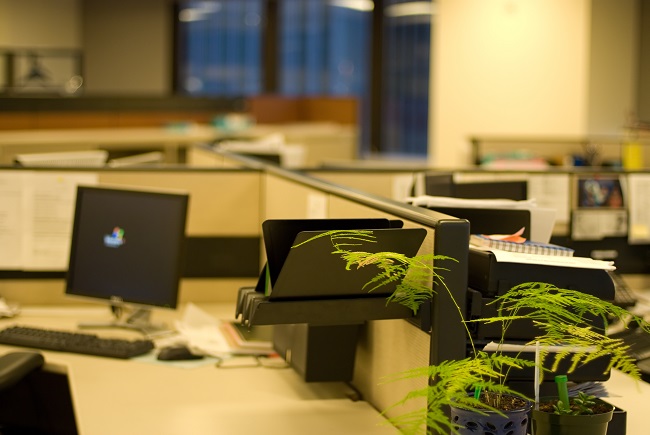 Benefits of a Clean Desk Policy:
A tidy desk supports greater organization, productivity, and efficiency. Keeping proprietary and personal data off view helps to protect you and your employees from the consequences of deliberate attacks or accidental disclosure of sensitive information. Most importantly, these policies encourage a healthy workforce. Cutting down on clutter removes a major source of anxiety. Clean surfaces can also translate into fewer sick days and better health outcomes for your employees and their families, as well as all your guests.
How Commercial Janitorial Cleaning Can Help:
A clean desk policy allows you to get more out of your commercial cleaning contract, and helps us to serve you better. Our trained staff can access more of your work surfaces when they're not buried under piles of paper and other items. Plus, given our commitment to communicating with all of our customers and addressing the individual needs of your business, we're always happy to discuss your objectives and how we can support them. For example, you may find that you need to recycle more paper during the first stages of your clean desk and clear screen policies as your employees are getting used to making fewer printouts now that everything will need to be filed or discarded on a regular basis.
Our customers come first at Alpine Building Maintenance. If you're interested in commercial cleaning services in the Dallas Fort Worth area, contact us today for a free quote.