Hiring a Professional for Commercial Office Cleaning is Worth the Cost
In the past, you might have always handled all of your own office cleaning with the help of your employees. It might not seem like a big deal for everyone to pick up after themselves and to take turns cleaning the bathrooms, break room and other common areas. However, there is a much better option that you might want to look into — hiring a professional for commercial office cleaning.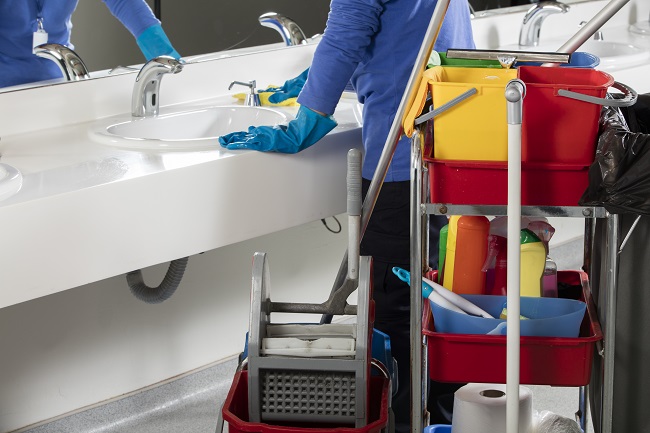 The first benefit of doing so is to take some of the work off of yourself and the others who work in your office. The truth is that no one can truly focus on their jobs when they have to worry about a lot of extra tasks, such as cleaning the bathrooms or vacuuming the office. Letting a pro take care of these things can provide instant stress relief for everyone who works in the office and can help everyone focus on productivity.
Additionally, hiring a professional can help you ensure that the job gets done right. A professional cleaning crew that specializes in cleaning offices will have the experience and the right cleaning supplies to get your office nice and clean. This will help it look better for everyone who works there and can help you make a better impression when clients come in. Plus, it can help prevent germs from being spread, which can make people sick, and it can cut down on allergy symptoms.
Are you ready to make an investment that will be totally worth it for your business? If so, invest in professional cleaning services for your office, and you're sure to see that it's worth it. If you contact us, we can tell you more about the services that we have to offer.