We have experience with cleaning a wide range of commercial properties. However, our work doesn't stop there. We also clean churches.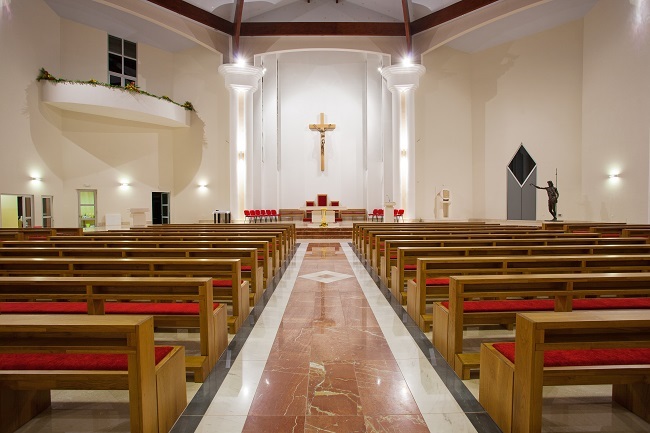 No matter how large or small your church building is, we'll clean it while we also maintain our commitment to quality service. Our skilled team will pay close attention to detail when cleaning wood flooring and furniture. The same is true for carpeted areas and all other areas of the church that need to be tended to. Our team members never stop learning. We are always training ourselves, no matter how much experience we already have, so we can give you the best possible results.
In addition to being experienced and well-trained, we also have a long list of supplies that you can order through us. That list of supplies includes soap, paper towels, and other helpful items. Use our cleaning services and we'll provide your church with free liners for the trash cans. We also have a Total Floor Care Program to help with the appearance and healthy environment of your church at no additional cost.
Helpful and Convenient 
Our services include:
Total Floor Care Program
Janitorial
Supplies
Full Facility Maintenance
Emergency Services
Customer Service
We help you to keep your church in excellent condition by providing you with a list of approved vendors that can take care of any maintenance problems that your church building might have. The list includes professionals for HVAC, plumbing, pest extermination and more. It's what we call Full Facility Maintenance.
Our emergency services might come in handy, but we really hope it doesn't come down to that. However, if an unexpected situation occurs that leaves a mess in your church, we'll be there as soon as you need us no matter if it's during the day or night.
We understand how important it is to provide excellent customer service. You can talk to one of our managers at any time. We provide feedback the same day to any concerns that you might have. We also inspect the work that our team members do to ensure quality.
Give us a try. You can contact us for a free quote and to answer any questions that you or someone else from the church might have.