Church Cleaning Services| Alpine Building Maintenance & Supply
Churches and religious buildings have ever-changing schedules. Weekends are when these premises have high traffic, only operating occasionally during weekdays and special occasions. Granted, it's crucial to partner with a professional church cleaning service that's flexible to provide high-level janitorial services whenever you need them.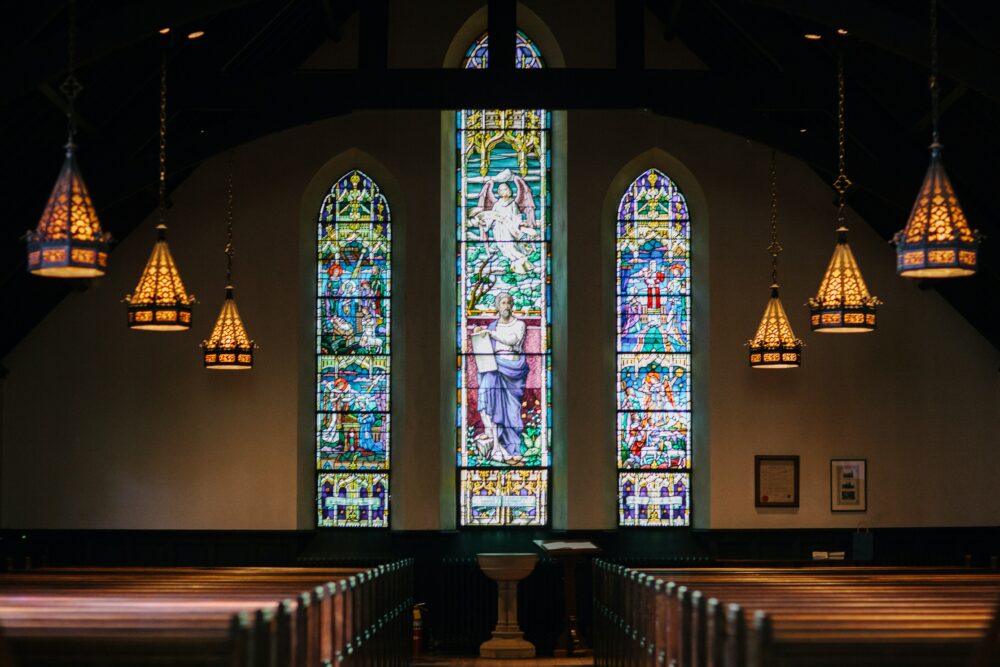 With over 40 years of experience in the expert cleaning sector, Alpine Building Maintenance is your trusted janitorial company that holds your church with the same regard as you do. Our scheduling flexibility ensures your premise of worship looks spick-and-span at affordable costs.
Why Hire Professional Church Cleaning Services?
We've all heard of the phrase, "cleanliness is next to godliness." That adage has never been more critical, especially when referring to a religious building's sanitary conditions. With expert cleaning services, you can ensure that your church is clean all year round. Below are three top reasons for hiring professional janitorial services.
Maintain the Look of Your Church
By hiring qualified professionals to clean your church, you ensure that the religious building is always looking neat, clean, and well-arranged in readiness for every Sunday service. Janitorial companies boast teams of janitors who've received special training to handle the requirements of such environments. They'll collaborate with you to understand your special needs to provide tailored cleaning services to leave the place in hygienic conditions.
Safety and Protection: Kill Germs and Bacteria
Stay-at-home orders following the outbreak of the COVID-19 pandemic had a massive impact on churches. These places of worship accommodate hundreds of people, making them prime locations for spreading the deadly virus. That's why cleaning and sanitizing surfaces in and around your church has never been more crucial.
Quality and reputable cleaning services provide value in this era, helping you kill germs and bacteria while keeping the church equipment sanitized. That curbs the spread of coronavirus and reduces the risks of infections among the congregation members, most so the vulnerable populations, such as the elderly.
Technologically-updated Equipment
Professional cleaners also use state-of-the-art equipment when performing church cleaning. Combine that with their years of experience, and they have complete control of the service quality they provide. Additionally, they have access to environmentally-friendly that aren't available to ordinary cleaners, making light work of any unsanitary conditions they deal with. Besides, they know everything, from what products to use on particular surfaces and which strength solutions to use for specific tasks to the cleaning techniques that deliver exceptional results.
Scheduled Cleaning Solutions
Churches often rely on volunteers and church members for cleaning. But what happens when the volunteers are engrossed in personal responsibilities? That presents a challenge when scheduling church cleaning, and the church might go for extended times without getting cleaned.
That changes when you hire professional janitorial services. A religious building cleaning company has scheduling flexibility and is available 24/7 to meet your cleaning needs. They work for you and not vice versa. That allows you to establish a building maintenance plan, knowing exactly when they'll come at the premise and trust that they'll clean the building to the highest standards.
Partner with Alpine Building Maintenance & Supply for Unmatched Church Cleaning Services
If you're having trouble planning a specific timetable for cleaning your church or need professional janitorial services, hire Alpine Building Maintenance. We provide quality, eco-friendly, and client-centric cleaning services. Call us any time at (817) 795-6470 or fill out this form to request a free, non-obligatory quote.